Jack Scholes: First of all, could you please tell us a bit about your background and the work you have been doing teaching and managing educational projects?
Gavin Biggs: I first started teaching on my gap year before university! I was living in a Tibetan Buddhist monastery in Darjeeling, India, and teaching classes of monks. It was an incredible experience. After university I wanted to keep travelling and teaching, so I took an opportunity to work in a college in Inner Mongolia. From there, I continued to teach full-time in private schools in China, Spain and the UK, before moving into online educational projects. Eventually I joined a university publisher which meant I could take more of an overview of educational goals across international curriculums, assessment as well as localised material development. This role also involved working closely with international education companies, government education ministries and vocational colleges. I was very lucky to see how educators from different backgrounds approached educational goals – and create training programmes to promote key skills.
JS: Working in China for over ten years building international education partnerships must have been a wonderful experience. What are some of your best and worst memories of this time?
GB: It was a wonderful experience! I was travelling all over China and seeing just how quickly the educational market was changing. Attitudes were moving away from traditional grammar-based teaching and slowly embracing a more communicative approach. Educational needs in China (and Asia) are complicated due to the pace of development and scale of the country. There is one private education company in China that has over 40,000 teachers!
My best memories are of the times just chatting with teachers from so many diverse backgrounds and sharing the understanding that children's needs are the same wherever they are from. The worst times were usually to do with travelling – I lost count of the amount of times flights were changed or delayed – and of course I spent most of my life living out of a suitcase!
JS: Your current professional interests include motivational psychology in the classroom and the effective use of stories in learning. How and why did you become an ELT author of graded readers?
GB: I always wanted to be a writer! When I first started teaching, I tried to create fun poems and games for my students. My degree was in Psychology, so I was always interested in how to creatively motivate students in the classroom. Through my work and teacher training events I met many authors and developed a good understanding of the world of ELT publishing. I was always keen to discuss my ideas with authors and I was very lucky to have met some brilliant and inspiring people who helped me solidify my ideas before approaching a publisher. I was equally lucky to meet a publisher who absolutely believes in the importance of stories and reading for pleasure in language learning.
JS: What is the importance of stories in language learning? Why is reading important for students and how can extensive reading for pleasure have a long-term impact on learners' language development and their motivation and confidence?
GB: The importance of stories goes far beyond language learning. Stories are an essential part of our history, culture and beliefs. Through stories we can explore worlds both real and imagined, we can experience actions and consequences, see the world through the eyes of others and learn about so many things we may never have the chance to see for ourselves. As the educational philosopher Kieran Egan says, children are 'an energetic creator of mental images of what may never have been experiences'.
Reading in both L1 and English is incredibly important. There was an amazing study in 2019 that looked at educational level and the number of books in the home across 31 countries. They discovered a correlation between the number of books in the home and future educational outcomes. Adults with university degrees, but who grew up with fewer books, had the same level of literacy as those who left school in year 9 (13-14 years old), but had a home filled with books!
There have been a lot of studies showing that reading for pleasure improves motivation and ability across all skills – which is quite amazing to think of. For me, this means that I'm able to equip my students with the ability to learn and think for themselves. We need to think more about how to help students continue to learn outside of the classroom in an enjoyable way. To rediscover the pleasure of 'learning without learning', which young children do naturally as they explore the world around them.
JS: There is now a substantial body of research which supports the many benefits of extensive reading for pleasure and yet this is rarely an integral part of most language-learning programmes. Teachers claim they don't have time for this and books are too expensive. What do you think can be done to change this situation and encourage a widespread use of graded readers?
GB: This is difficult, but there are some positive signs that attitudes are changing. Every school should have a library. This is a question of investment, but all the research tells us that it is 100% worth it! Students need to be encouraged to learn more for themselves across all topics, as well as discover different types of story genres, which means they need to have access to as many graded readers as possible. Graded readers mean students are reading at the right level and not discouraged by trying to understand a lot of new complicated words. It is difficult to read a non-graded book for pleasure and have to pick up a dictionary every few sentences. In the classroom, having original fiction, brilliant illustrations and clear activities creates a perfect platform. Teachers can then create a structure on this platform for discussing issues or ideas that arise from the story – this gives learners an authentic reason to use any new language. Classroom based graded readers allow teachers to be both supported and creative with their students.
JS: You are a prolific writer of graded readers, especially with co-author Herbert Puchta of a new and unique series of picture books published by Helbling – The Thinking Train. What are the essential elements that make this creative partnership work so well? How do you and Herbert come up with ideas for The Thinking Train series and then develop them into a story? What makes a good story?
Or perhaps, what if robots could create animals the way we create robots? What kind of creatures would the robots come up with? Why would they do this? What adventures could they have with their new animals? This process resulted in the story The Inventors, which is one of my absolute favourites.
For me, story writing is almost like lucid dreaming. I often daydream ideas and then, when I'm ready, I find I am able to step inside and explore the different paths and options open to my characters. Daydreaming can be a very useful skill!
JS: This classroom-based readers series is devised to enhance key thinking and language skills in young learners, while developing a love of reading. Could you please elaborate on the importance of the development of children's critical thinking, visual literacy and the use of original fiction and explain exactly what 'thinking skills' are. Why should language teachers spend time on this?
GB: The simple philosophy is that as children progress through school, they need to acquire far more than just factual knowledge. They need to be able to think about the knowledge they acquire and critically question what they read and hear in order to assess evidence carefully. We hear on the news every day that the world needs creative answers to complex problems – but when do we have "creative thinking" class in school?
the challenges of a changing and unpredictable world – now more than ever. To do this they will need a range of skills to enable them to solve problems and make intelligent decisions. These skills will help students face new problems and find the best ways of tackling them.
In The Thinking Train series, students will often invent dialogues, act them out, mime actions and use drama and role play to practise new language. In a playful way, the stories focus on structuring specific thinking skills such as; comparing and contrasting, categorising and sorting, cause and effect and problem solving, decision making, predicting and creative thinking.
Visual literacy is an underrated and often ignored skill. It basically means the ability to understand the meaning behind a set of images – which we take for granted – but actually needs to be taught and practised. Story illustration is the perfect vehicle for practising visual literacy, as it brings places and characters to life while at the same time establishing what scenes are most important to support learning and enjoyment of the text.
JS: What are some of the ways we can engage learners with stories, both younger and secondary level students? How can you use graded readers in class? What kinds of before- during- and after-reading activities do you recommend? What kind of techniques, strategies and activities can be used with graded readers for online classes, which many teachers now have to deal with? Can you give us some examples of creative warm-up activities teachers can use at the beginning of class.
GB: Ways of using graded readers in class depends on the age of students and the experience of the teacher, and this is why I love graded readers because they can be used so flexibly. Simply reading or listening to the story as a warmup or a reward at the end of class is perfectly fine! Teachers could also use the activities in the book to introduce new vocabulary, add a set of basic comprehension checks, then focus on individual story page illustrations before reading the story. As long as the students are enjoying reading and listening to a story in English, then you have achieved your goal.
For The Thinking Train series, the first step is to download the free Teacher's Guide by Marion Williams, which includes an introduction to Thinking Skills, the Power of Stories, photocopiable worksheets and checklists for teachers and students.
The second step is to make sure you use all the online resources! Each book has an access code for Helbling's young learners' platform "ezonekids.helbling.com". Here you'll find the audio as well as interactive games. Teachers should definitely spend some time listening to the story (and playing the games!) themselves before introducing the books in class.
I think the key to the materials is the flexibility provided by additional online content and the Big Books versions for group reading. For small groups of younger learners, it is wonderful to be able to sit on the floor and read through the story together.
With that in mind, some of my top tips are:
Teachers should practise reading the stories out loud to themselves before using the books in class – this is a really useful and fun way of understanding the story for yourself
Look through the Before Reading activities – you can introduce and use some of these ideas as a class warmup for any relevant class topic, not just the stories
For younger students use the Big Books, and read out loud to the class yourself – students can have one Big Book in pairs and follow the words with a finger for a more language intensive practise
Each book has a "Make and Do" activity page – this is a brilliant opportunity to do something practical with the class and help students to follow instructions to create Face Masks, Sand Timers, Animal Robots, Origami Bookmark Monsters and lots more
For older students, after going through all the activities and projects, have a class read through the stories. You can go round the class, and each student can try to read one sentence or even one word at a time – if they make a mistake, it's back to the start of the paragraph!
JS: Do you have any final thoughts you'd like to share with New Routes readers?
GB: There are a few key motivations that I use when teaching. The first is a simple question: 'When my students leave the classroom, can they all do something that they couldn't do when they came in?' If I can answer a definite 'Yes' to that question, then I know I have been successful in meeting my learning objectives. It really is that simple.
The second is that the best teachers I have ever met all share something in common – they are free thinkers who have learned to love to learn and are passionate about helping others.
Finally, if all we can do is share a love of learning through stories, then we have already made a difference to our students' lives.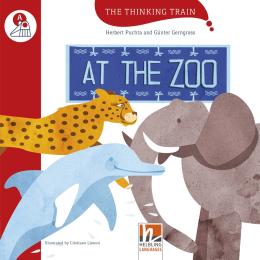 When Lizzie and her mum go to the zoo, they see lots of different animals. Lizzie loves looking at the animals as they show her what they can do. That night when Lizzie goes to bed, she thinks about her day. And she realises she can do lots of special things, too!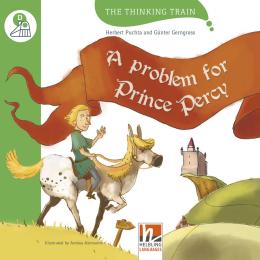 Prince Percy is handsome and clever and kind, but he is also poor. One day he finds out about a very special contest. The winner can marry beautiful Princess Isabel. When Prince Percy wins, the king isn't very happy. What happens when the king sets Prince Percy another problem?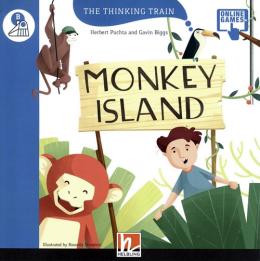 Tim is going on holiday with his family but he isn´t happy. He wants to stay at home and play with his friends. The airport is busy, the plane is noisy, even the children at the hotel aren´t nice. Tim hates everything! But then he goes to see the monkeys. What happens when Tim meets the big monkey family?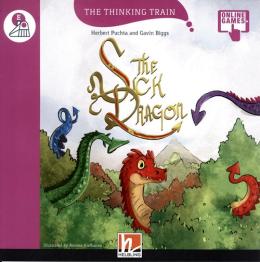 Little Red is a dragon. She lives with her family, deep inside the forest. Then people arrive and start cutting down trees, and the forest gets smaller and smaller. Soon the sky is full of smoke and the rivers are full of rubbish. One day, Little Red´s sister goes missing. Can Little Red find her and how can she save the rivers and forest?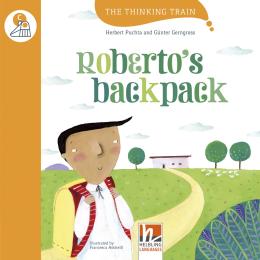 When Roberto is ten years old he begins to help his dad. After school he goes to the field and takes Dad's goats home. Roberto likes his new job, but he likes doing other things, too. Soon Roberto's dad is unhappy with him. Then his sister Andrea has an idea.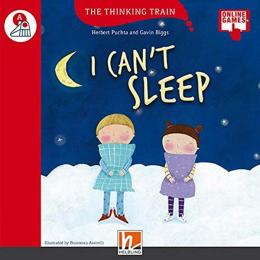 It´s night time. osh and Julia are ready for bed. They say goodnight to the moon and the stars. Then Julia closes the curtains and Josh turns on the lamp. Josh is very sleepy, but his little sister can´t sleep. How can Josh help Julia to fall asleep? Find out in this special bed time story.