FOCUS Speaking: Past simple of irregular verbs
LEVEL Lower intermediate and above
TIME 20-30 minutes
PREPARATION Make photocopies or prepare a slide of a word cloud (see below)
IN CLASS
Prepare a word cloud (see www.wordle.net) using words for a topic you want to practise. In the example below, it would be the past simple of common irregular verbs. Review the verbs and the formation of affirmative, negative, interrogative, and short answers in the past simple. Project it from the computer or give each student a photocopy. Clarify the meaning of any verbs they don't know.

Ask students to find one verb in the cloud for something they did yesterday or last week and think of a sentence using it (e.g. Last week I bought a new CD).

Ask students to get up and walk around the room and at a signal from you (clap, ring a bell, stop the music you are playing…) they pair with the person next to them and Student A says their sentence "Last week I bought a new CD" and Student B says "Yes, but did you…?, adding another verb. For example, "Yes, but did you go to the cinema? " A will answer, Yes, I did or No, I didn't. Then they change and the Bs say their sentence and the As ask "Yes, but did you…?

Tell students to think of another sentence referring to something they did and then repeat the procedure. Do this several times.
Suggestions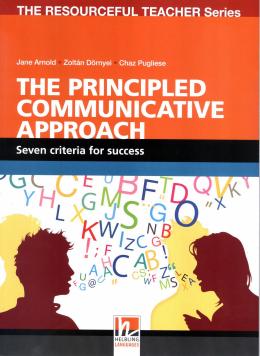 The Principled Communicative Approach offers a fresh take on communicative language teaching, based on cutting-edge research in psychology and linguistics. The Principled Communicative Approach integrates scientific discoveries with the accumulatedexperience of classroom practitioners. In this book the three renowned authors propose seven key principles that underlie effective communicative teaching, and then illustrate these principles with 75 practical classroom activities. The Principled Communicative Approach is a unique blend of theory embedded in practice, providing excellent resource material for the classroom that students will find motivating and very rewarding, but also useful information for teachers to keep up with the latest developments in the field.