"What is the use of a book, thought Alice, without pictures or conversation?"
Lewis Carroll – Alice's Adventures in Wonderland
Alice seems to be claiming for a book with pictures and probably meaningful words. Would that be a picturebook?
And what is a picturebook?
Defining it is not a simple task, even my computer spelling checker insists on separating picturebook into two words, as it does not know that many scholars have adopted a compound word without hyphen, conveying, this way, the essence of what it is: pictures and words together aiming at providing a multimodal experience so relevant in contemporary society.
Surprising as it might be, not every book with illustrations is a picturebook. Picturebooks present a peculiar interplay between verbal and non-verbal texts, with the latter having a special place as a protagonist and not an accessory to the written text. There are cases in which only images are presented, as in wordless picturebooks.
This article aims at highlighting the importance of considering diversity when choosing picturebooks, so as to broaden children's repertoire. Literature is a vast field of artistic expression and the criteria considered here were educational potential and literary devices amongst the ten topics raised by Ellis (2014) p.19.
Here are some types of picturebooks curated from Disal's catalogue.
Non- Fiction Picturebooks
Non-fiction picturebooks bring factual information or knowledge through the interconnection of informational text and images. This category, according to some authors, can comprise concept books, including ABC, number, colors, shapes, picture dictionaries; activity books; biographies, among others.
Contemporary titles of this kind have provided a genuine encounter of fact and fiction, inserting a spark of fantasy or even poetry to the information, alongside quality illustration and design.
Concept books
Simply put, this type of picturebook is designed, as Carlson (1998) mentioned, to have children "categorizing and conceptualizing"- fundamental competencies to be developed from early age and very resourceful in a second language contexts.
Eating the alphabet presents the letters exploring fruit and vegetables through stunning illustrations. It is also a kind of Pictionary. Children should be exposed to quality artistic illustrations at a very young age.
Ages 1-3. This appetizing alphabet book shows fruits and vegetables so juicy and alive, you´ll wish they could jump off the page and into your mouth. Even vegetable haters will find it hard to resist the vibrantly colored collage illustrations, which make each item look fascinating and appealing. Long a favorite picture book, this title is now available in a smaller board book edition, just right for introducing toddlers to the mysteries of endive, kiwifruit and papaya. Booklist called the original "bright, bold… well designed.
The Living Rain Forest is an animal alphabet book with dazzling illustrations and careful descriptions of rain forest animals.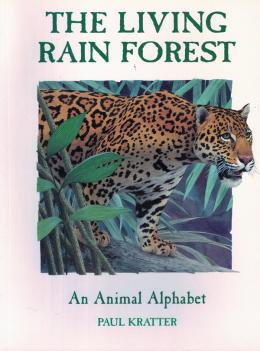 From the anteater to the zorro… The rain forest is teeming with life–hundreds of mammals, birds, amphibians, and fish, and millions of species of insects. Readers of all ages can discover this mysterious and beautiful habitat–and why it is worthsaving–in this exquisitely illustrated alphabet book. Newly redesigned and reformatted.
Practicing superlatives in context can be fun with Biggest, Strongest, Fastest which portrays animals that stand out in the animal world in different categories.
An informative introduction to the "world records" held by fourteen members of the animal kingdom. Each spread portrays an animal that is the largest, slowest, longest lived. Readers can see the animal´s size in relation to something familiar.
The concept of opposites is presented in Quiet Loud in an engaging way with vibrant illustrations.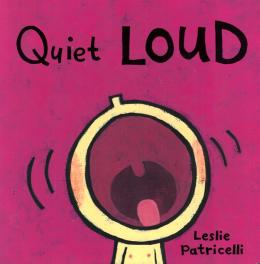 Whether you read it quietly or loudly, learning about opposites has never been more fun – or funny – than with this winning board book. Sniffles are quiet, but sneezes are loud. Amiably illustrated in a bright, graphic style, Leslie Patricelli's spirited board book, QUIET LOUD, stars an obliging, bald, and very expressive toddler who acts out each pair of opposites with comically dramatic effect.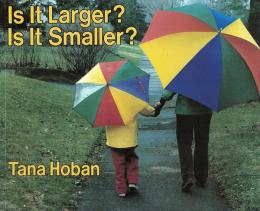 Tana Hoban introduces the youngest viewer to the idea of size relativity. "Hoban demonstrates once again her mastery of elements of composition, such as color, texture, and balance."–Horn Book.
Despite being scarce in children's books, exposing children not only to illustrations, but also quality photographs can foster fuller visual literacy. Tana Hoban was an awarded photographer, illustrator and author. Her books bring a vintage appeal to the reading experience and Disal has a good collection of them in its catalogue:
Exactly the Opposite;
Shapes, Shapes, Shapes
Cubes, Cones, Cylinders and Spheres
Over, under and through
A Children's Zoo
So many Circles, so many Squares
I Read Signs
Is it Red? Is it Yellow? Is it Blue?
Biography
Biographies in picturebooks can be a good way to introduce children to lives that matter in a playful way.
Frida Kahlo is one of the most celebrated female artists pushing Publishing Houses to present us with plenty of biographies about her. Through original artwork, as well as beautiful reproductions Frida Kahlo the Artist who Painted herself explores her creative and imaginative world.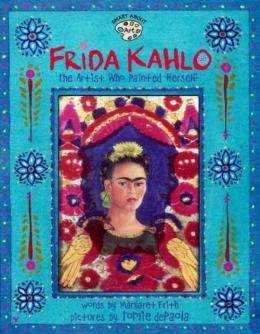 Through original artwork as well as beautiful reproductions of Kahlo´s paintings, the latest Smart About book explores the creative, imaginative world of Mexico´s most celebrated female artist. Simultaneous.
If a Bus could Talk provides readers with the story of the one courageous woman who refused to give her seat to a white man in the segregated South of the United States in order to stand up for Black people freedom and rights. An important activist for the Civil Rights movements, she made history with the event in the bus.
Provides readers with the story of the one courageous woman who refused to give her seat to a white man in the segregated South in order to stand up for freedom and her rights.
Interactive Books
Interaction seems to be a key element in our contemporary world. Interactive books have gained ground in children's literature due to its playfulness and the possibility of setting readers as agents in the experience of exploring the book as an object to its full potential.
In Press here the reader is invited to press the dots, shake the pages, tilt them, immersing in suspense and surprise.
PRESS HERE, MIX IT UP!, LET´S PLAY! and now SAY ZOOP! Collect all four interactive books from Hervé Tullet! Press the yellow dot on the cover of this book, follow the instructions within, and embark upon a magical journey! Each page of this surprising book instructs the reader to press the dots, shake the pages, tilt the book, and who knows what will happen next! Children and adults alike will giggle with delight as the dots multiply, change direction, and grow in size! Especially remarkable because the adventure occurs on the flat surface of the simple, printed page, this unique picture book about the power of imagination and interactivity will provide read-aloud fun for all ages!
Fiction Picturebooks
Cumulative or add-on narrative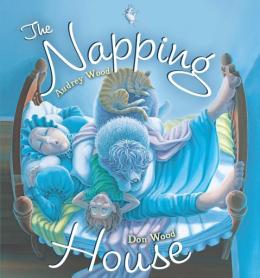 In this kind of narrative, there are actions and/or elements that repeat themselves in a cumulative sequence, having a new element added on each page, promoting memorization and prediction of the following events. The Napping House is a classic example. A boy and then a couple of animals, one by one, get on top of a napping grandma. The colors change little by little, following the transformation in the characters culminating on a lovely the end. It is worth checking its big book version.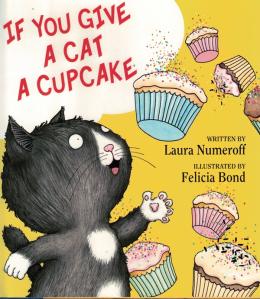 Cumulative narratives may represent a great opportunity for working language with humor. If You Give a Cat a Cupcake, which is part of a series is likely to make children burst out laughing.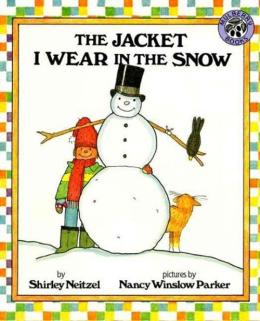 Another advantage of this type of book is the possibility of working vocabulary in context. The jacket I Wear in the Snow provides beautiful illustrations of winter clothing.
Poetry
Poetry, as an artistic expression, is commonly associated to rhyme and verse but mostly with rhythm, sound. Repetitions, as mentioned above, tongue-twisters, nursery rhymes and lullabies are important for young children because they help develop an ear for language. Rhyme, repetition and sound can help children in the acquisition of listening skills, memorization of vocabulary and utterance.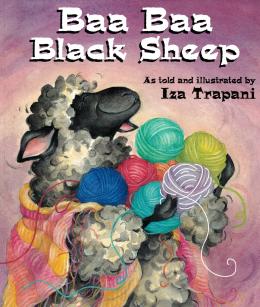 With impressive realistic illustrations, Baa Baa Black Sheep tells an expanded version of the traditional nursery rhyme. It is about the value of sharing with a lovely twist in the end.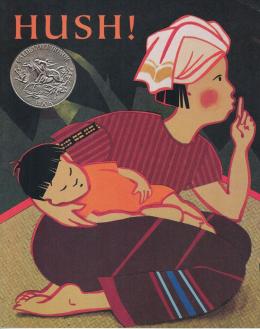 Hush, a Thai Lullaby presents vivid ink and cutpaper illustrations and the rhyme of one mother´s efforts to keep all animals quiet, so as not to wake up her baby. This book received an important prize -A Caldecott- for the most distinguished American picturebooks.
Picturebooks represent an invaluable source of authentic input and, if carefully chosen, positive outcomes will follow, not only on linguistic but also cultural, social- emotional levels. And mostly for the sake of memorable affective experiences.
BIBLIOGRAPHY
Carlson, Ann D. (1998) Concept books and Young Children. Available at:
https://pdfs.semanticscholar.org/6c75/f39b7ae060543c284d97f7904f1c55975f4e.pdf (accessed 15 July 2020)
Ellis, G. & Brewster, J. (2014) Tell it again! The new storytelling handbook for primary teachers. Available at: https://www.teachingenglish.org.uk/article/tell-it-again-storytelling-handbook-primary-english-language-teachers (accessed 15 July 2020)
Garralon, A. (2012) O livro informativo. Revista Emília. Available at: https://revistaemilia.com.br/o-livro-informativo/ (accessed 15 July 2020)
Mourão, S. 2009. Picture books – Objects of discovery in APPI Journal 2009:2 Autumn APPI: Lisbon
THE AUTHOR
Clineia Candia is a teacher and ELT materials writer, currently working as an author in a book series for very young learners. She holds a BA in Language and Pedagogy. Her research and areas of interest include curating picturebooks, children's literature, CLIL and art.