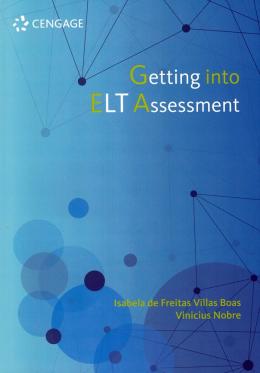 Assessment may not be one of the most popular topics in teacher education courses, but it certainly impacts the teaching and the learning process in a very direct way. This book aims at introducing some key concepts about assessment theory, explaining how these concepts relate to English language teaching, analyzing traditional and more current assessment paradigms, exploring the necessary knowledge to design tests and other assessment tools, and reflecting upon the role that assessment has in education.
It is a book for teachers, academic coordinators, course designers and anyone who is interested in deepening their understanding of what assessment is and how it impacts education.
The Authors
With 33 years of experience in ELT, Isabela de Freitas Villas Boas holds a Master's Degree in Teaching English as a Second Language from Arizona State University and a Doctorate in Education from Universidade de Brasília. She is the Corporate Academic Manager at Casa Thomas Jefferson, Brasília. Her main academic interests are second language writing, teacher development, leadership, and assessment. She has presented in various local, national and international ELT conferences and published articles in journals and book chapters for over twenty years. She is the author of Teaching EFL Writing – A Practical Approach for Skills-Integrated Contexts, also by Cengage. She also supervises distance M.A. dissertations for the University of Birmingham and serves on the BRAZ-TESOL Advisory Council.
Vinicius Nobre is an education executive who has worked as a teacher, teacher educator, course designer, academic coordinator, school manager, international examiner and test developer in several contexts. He is also a managing partner at Troika, a course book writer, a member of the Advisory Board for New Routes and past president of BRAZ-TESOL. He holds the COTE, the FTBE, the DELTA, a BA in English/Portuguese (PUC-RJ), an MA in Professional Development for Language Education (University of Chichester) and a postgraduate certificate in Business Management (Fundação Dom Cabral).