The idea that we need to teach our learners and not our lesson plan may seem quite obvious. After all, students are our target audience and part of what makes communication effective is related to actually taking our target audience into account while speaking or writing (or, in this case, while teaching).
In the past, however, this wasn't a clear concern. When I first started teaching, this concept wasn't mentioned at all during training sessions and I definitely didn't hear about it at university. Fortunately, nowadays student-centredness is more and more talked about. Does it mean that teachers in the past only taught their lesson plans? Or that students in the past were different, so it wasn't necessary? Not exactly. Looking back, my best teachers at school were those who listened to learners actively and responded to us genuinely. So, I'd say that focusing on the learners has always been effective, but it used to be taken for granted.
But what exactly does it mean to teach the learner and not the lesson plan? This is not that obvious. And it's not uncommon to see teachers trying to do that but not being so successful. Interestingly enough, this is not an issue exclusive to the educational area. Focusing on the person in front of us is also a growing concern in areas such as health care, for example. And their challenges are similar to ours.
I was recently talking about it to a friend who is a physician. She explained to me that they have a series of protocols to follow and scripted questions to ask in order to have a more patient-centred practice. Her concern, however, was that most professionals would follow the protocols and scripts mechanically and, in the end, the interaction with patients was artificial and not patient-centred at all. This is the trap of scripting interactions and creating protocols. They mean well, but the result is usually not that effective.
As we can see, developing practice that is truly focused on the individuals in front of us is not a simple and obvious endeavour. Although the importance of taking learners' perspectives and needs into account may be clear, oversimplification of this matter can lead to losing sight of learning itself. Thus, having scripts and protocols may not be the solution. However, doing everything that students want or going for dogme every lesson are also not synonyms of teaching the learner.
Teaching the learner implies reflection on our practice and involves aspects such as:
Students' participation and interaction: students need to have time and space enough to share their ideas and interact with their peers. But they also need support in order to do that.
Learners' needs and preferences: each student has different needs and preferences and, many times, what they need is not exactly what they want to do. More than that, sometimes there are students with very diverse preferences in the same group. So it's important to strike a balance between needs and preferences, and between different learners' preferences.
Connections with learners' life experiences: learners are usually eager to share their experiences. Helping students relate their lives and what they are learning is bound to make the learning process more meaningful and engaging for them.
Responding to learners' difficulties: having difficulties while learning is part of the process. However, studying more or doing more exercises is not necessarily the solution. Learners' difficulties need to be acknowledged and understood in order to be better dealt with.
Responding to the unpredictable: planning a lesson involves anticipating problems and difficulties. However, the unpredictable always happens (especially in young learners' lessons) and they need to be addressed. This demands immediate decisions, and this is when part of our plan for the lesson changes or sometimes all of it.
Selection of materials: each learner will have their own interests and beliefs, so variety and sensible selection of materials is important to make sure the interests and beliefs of each learner will be catered for at some point of the course.
Having learners in the centre of instruction is crucial for their engagement and contributes greatly to the learning process and to it becoming a pleasurable experience. However, it is not something to be taken for granted, not to be considered simple and obvious. It is something to be developed and done consciously.
Reference:
Muir, C. (2018). Using learner-centred content in the classroom Part of the Cambridge Papers in ELT series. [pdf] Cambridge: Cambridge University Press. Richards, J. (2015) Key Issues in Language Teaching. Cambridge University Press.
Insta: @troikabr
Site: troikabr.com
Biodata
Leticia Moraes is a teacher, teacher trainer, materials writer and editor. She has been involved in ELT for more than 15 years. During this time, she has worked with all ages and levels, but in the last six years she has been dealing especially secondary learners. She is an experienced speaker and article writer. She is a senior consultant at Troika, Joint Events Coordinators for IATEFL YLTSIG and a member of the C-group.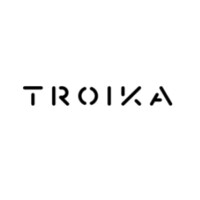 Créditos
Photo by JodyHongFilms on Unsplash